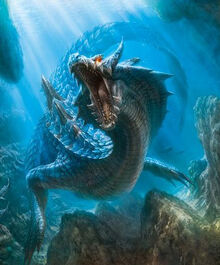 Hi fellow buddyfighters, you can call me prof. I fight for Legend world! My main deck is the <Star> deck and my buddy is Moon Celestial Selene. I mean look at that art, she's beautiful, got great stats and her size works ideally in my deck. Not to mention she like sleeping boys faces! What could be cuter than that? I work for disaster force as well, Because lets face it Adults are dumb. Challenge me to a Buddyfight on http://buddyfightsim.myseeyou.com/start.php My name on there is ProfessorR. So challenge me if you'd like!
Here on fanon my main contribution is in the <primal dragon> check it out! My Fanon buddy is Lord of Savage Tides, Leviagrus.
My favorite pages
Community content is available under
CC-BY-SA
unless otherwise noted.