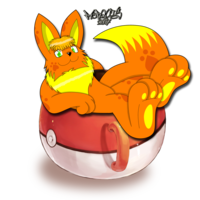 Introduction
Hi, my name is David, I'm 13 years old and a novelist. I love playing buddyfight and participating in its tournaments of any kind. I once got banned for being under aged on this website, quite dramatic, I couldn't do anything but view cards until 8 days was over even though the punishment for 1 week only. And wow I never noticed how dusty my house was, I leave my trophy for getting 2nd place in last year's math competition on the bookshelf for one day and it's already so dusty it looks like dust bunnies. I'm also a fan of Horror games like Five Nights at Freddy's! I wish I could play but somebody told me it wouldn't work on mac and my pc is not strong enough to run such a powerful program. I eventually found this website and started contributing to it. Oh I love these wikis!
Fun Facts about me. 
I have terrible memory. Like I can just leave my water bottle on the sofa in the living room and get a sandwich. But when I return to my room, I'll be all like, "Where the heck is my water bottle? I just left it here a second ago." And when I search the whole house and give up and just watch some T.V. there's the water bottle.
I have multiple personalities. And I can feel it when my personalities switch. It's sort of a tingling sensation.
I'm a fan of furries. In fact, having a furry as my profile page, means I'm a furry as well. Don't hate. I don't see why people hate us at all. We're just super cute, that's all. 
The art isn't by me, it's by Marquis 2007. So I'm basically robbing him of his art, but to counter that, let's just say I'm advertising his art. Check out his arts on this website. http://marquis2007.deviantart.com/gallery/
I wear glasses.
I hate tomatoes and celery.
I actually like wearing colourful socks, they make me feel so comfortable.

Community content is available under
CC-BY-SA
unless otherwise noted.